Darren E. Dahl ,
PhD
Assistant Professor of Philosophy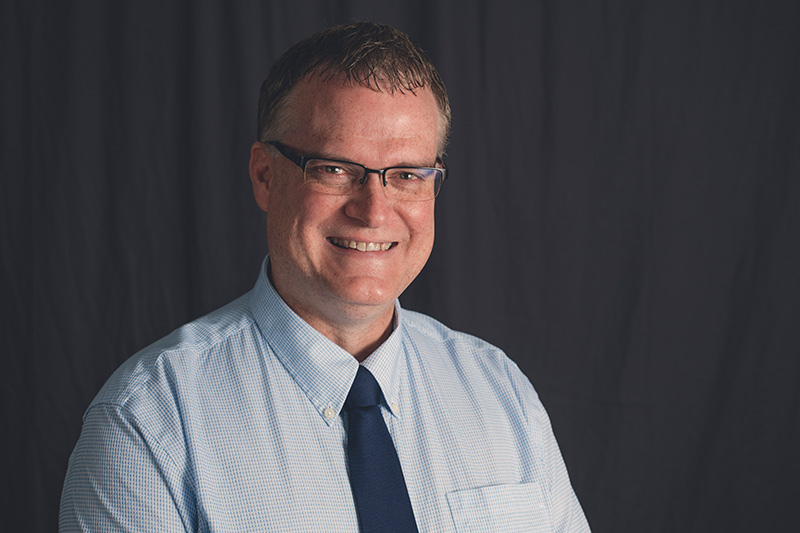 [javascript protected email address]
306.756.3326
Teaches:
Introduction to Philosophy
History of Philosophy
Philosophy of Religion
Greek and Roman Classics
Introductory and Elective Courses in Theology
In the study of philosophy we seek together the wisdom that comes to life when faith and reason are most completely integrated.
Teaching Philosophy
Undergraduate Christian education is unique in its explicit commitment to transformation. We find this expressed well at the beginning of Hans-Georg Gadamer's "Truth and Method" where the first words come from the poet Rilke: "Catch only what you've thrown yourself, all is / mere skill and little gain; / but when you're suddenly the catcher of a ball / thrown by an eternal partner / with accurate and measured swing / towards you, to your center, in an arch / from the great bridgebuilding of God: / why catching then becomes a power: / not yours, a world's." Gadamer's great treatise brings to light the moment of summons and appropriation that is at the heart of transformative Christian education. In all genuine experiences of learning we are summoned to be open to the Other who animates a deep spiritual and intellectual tradition dedicated to the formation of selves in community. Such a summons requires, in turn, a moment of appropriation. This is the crucial - and exciting! - moment when the student takes up for herself the content of this summons and speaks it anew in her own voice.
Background
I am originally from southern Saskatchewan and have spent the better part of my adult life in Saskatoon, with a detour through southern Ontario for my graduate studies. Before coming to Briercrest, I was an Adjunct Professor at St. Thomas More College and a Senior Fellow in the Classical, Medieval, and Renaissance Studies Program at the University of Saskatchewan. My research is focused on modern and contemporary European philosophy, with a special interest in philosophy of religion within the phenomenological and hermeneutical traditions. When I'm not at my desk, you will find me golfing, hiking, or watching a British mystery with my wife Kate, who is an author and educator.
Education
Ph.D., McMaster University (2011)
M.A., University of Guelph (2001)
M.Div., Lutheran Theological Seminary, Saskatoon (1998)
B.A., History, University of Saskatchewan (1993)
Research
Book Manuscript tentatively entitled, "Witness to the Absolute: Hermeneutical Interventions in Contemporary French Phenomenology of Religion"

Conference Papers and Articles on Martin Heidegger, Hans-Georg Gadamer, Paul Ricoeur, Jean-Luc Marion, Jean-Yves Lacoste, Emmanuel Falque and Charles Taylor

Publications
Review of Emmanuel Falque, Nothing to It: Reading Freud as a Philosopher, trans. Robert Vallier & William L. Connelly (Leuven University Press, 2020) in Philosophy in Review (forthcoming).

Review of Martin Koci and Jason W. Alvis (eds.), Transforming the Theological Turn: Phenomenology with Emmanuel Falque (Rowman & Littlefield, 2020) in Philosophy in Review (forthcoming).

Review of Brian Gregor's Ricoeur's Hermeneutics of Religion: Rebirth of the Capable Self (Lexington Books, 2019) in Philosophy in Review, vol. 40 No 3 (August 2020).

"The Origin in Traces: Diversity and Universality in Paul Ricoeur's Hermeneutic Phenomenology of Religion," International Journal for Philosophy of Religion (2019) 86: 99-110.

"Evil and Moral Failing in [Thomas Aquinas'] De Malo," in 'Disputed Questions on Evil': A Critical Guide, with Carl N. Still, ed. Michael V. Dougherty (Cambridge: Cambridge University Press, 2016), pp. 146-163.