Ron de Jager,
DMA
Professor of Music and Voice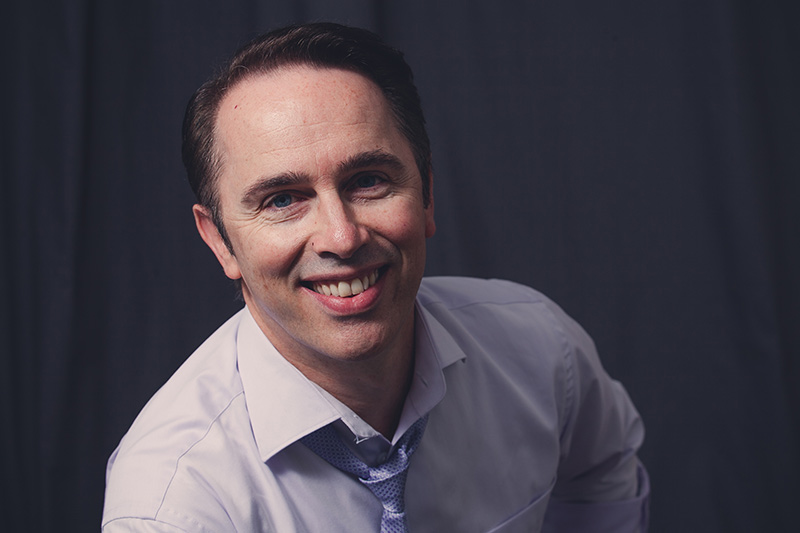 I am incredibly grateful for the many teachers, collaborators, and performers who have generously given of themselves. These people chose to pass on what was given to them and their years of experience and wisdom remain an inspiration to me each day.
[javascript protected email address]
306.801.4870
Ron Teaches:

Vocal performance
Vocal pedagogy
Private voice
Artistic directing and advising
Music theory
Musical theatre workshop
Opera scenes
Teaching Philosophy
Teaching involves the communication of information whether it is facts or conjectures. The creativeness with which the teacher communicates this information will at times determine the degree of acceptance and understanding on the part of the student. The instructor must always be prepared to communicate the same idea in different manners for understanding. Creativeness includes the ability to elicit response from and interaction with the student. The instructor does not offer all the answers but is merely a guide, which affords the student opportunities and space to discover. This means that it is not necessary for the student to understand every concept immediately. Grappling with ideas is part of learning. Ultimately, the teacher should exhibit a love for the subject that awakens the same passion in his/her students. It is important for the instructor to have a vision and outline for the individual's growth. Each student who walks through the door has a unique instrument. Therefore, the teacher must develop an assortment of tools, even when approaching the same technical hurdles. The subscription to only one school of technique or teaching may deprive the student of his/her unique needs for an instrument that is equally unique. In conclusion, I believe that teaching involves more than the relaying of information. It is about preparing people not only for careers but for life, life with God and life with others in this world.
Background
A native of Nova Scotia, Ron de Jager is excited to be at Briercrest College for his fifteenth year. In 2009 he took a two-year study leave during which he completed a Doctor of Musical Arts at Shenandoah University in Winchester, Virginia. Recent research and recitals have focused on nationalistic Canadian vocal music, particularly works by Torontonian composer John Beckwith. Throughout his studies Ron has had the privilege of being mentored by Lorna MacDonald, Elvira Gonella, Greta Kraus, and most recently, Dr. Janette Ogg.

Recent performances include an all-German recital with Dr. Laura Loewen (University of Manitoba), January 2016 and the role of Cosme McMoon in Souvenir with Rubarb Productions Inc. (April 2016). In 2012, Dr. de Jager had the honor of singing for Prince Charles and The Duchess of Cornwall at the Legislative Assembly of Saskatchewan commemorating the Diamond Jubilee of Queen Elizabeth II. The ceremony was broadcast nationally on CBC and CTV. At the request of the Lieutenant Governor of Nova Scotia, he was the guest soloist at the inauguration of Pier 21 on Canada Day 2000. In addition, Ron has enjoyed performing opera, oratorio, solo recitals, musical theatre, film, and ballet. Select performances include Dichterliebe; The Five Mystical Songs by Ralph Vaughan Williams, Papageno in Die Zauberflöte, Billy Budd in Billy Budd, Harry Easter in Street Scene, Major General Stanley in Pirates of Penzance, Eli Black in Without a Hitch?, Curly in OKLAHOMA! and the title role in Maury Yeston's Phantom. In May of 2013 he started Briercrest Summer Stage during which he served as Artistic Director and played the roles of KoKo in the Mikado and Matthew in Anne of Green Gables.

Ron has performed as a recital soloist in Canada, the United States and the Netherlands and enjoys collaborating and performing with his talented wife, pianist Elena de Jager. Favorite recital selections include works by German composers Schubert, Loewe and Schumann as well as compositions by Handel, Debussy, Poulenc, Laitmann and Beckwith. Reviewers have written, Mr. de Jager's singing "showed a refined and precise sense of the colour and atmosphere of the music" (Toronto, 1997), "in the second act he went on to sing the most touching moment of the evening" (Halifax, 2001) and "the role of the Major General is brilliantly portrayed by Ron de Jager whose experience is apparent in his brilliant expressions and rendition of the famous tongue-twisting tune." (Moose Jaw, 2012)

Ron has been honored as a winner in the National Auditions of the American College of Musicians, MATS competition and Kiwanis Festival. He has been awarded the Monica Rychman Award, William Cary Award, Nova Scotia Cultural Development Grant and was nominated to the Golden Key Society. Additionally, he enjoys serving as a vocal adjudicator and has adjudicated festivals and competitions in Saskatchewan, Alberta, British Columbia, Nova Scotia, New Brunswick and Virginia.

As an associate professor at Briercrest College, he enjoys teaching private voice, vocal pedagogy, vocal master class, musical theatre workshop and acting. He directs opera scenes, Voices from the Front and serves as the Artistic Director of A Briercrest Christmas. Additionally, he provides leadership to the performance and worship arts department while maintaining a performance schedule. Ron finds great delight in sharing the gift of music with others and inspiring young artists to share the unique gifts God entrusts to His children.
Education
DMA (Musical Arts, Vocal Performance), Shenandoah University, 2011
Post-graduate studies in vocal performance,
University of Toronto, 1995-1997
MMus, Bob Jones University, 1992
BChMus, Prairie Bible College, 1991

Research
The Development of Canadian Nationalistic Music Demonstrated in the Works of John Beckwith
Canadian Solo and Chamber Vocal Music
The Psychology of Singing
The Effect of Trauma on the Singing Voice