Chance Pahl,
PhD
Assistant Professor of English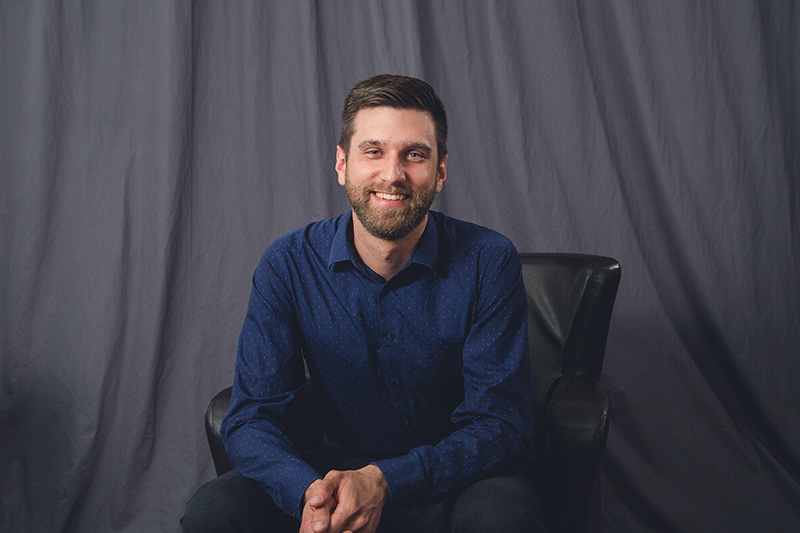 [javascript protected email address]
306.756.3384
Teaches:
Eighteenth-century British literature
Romantic literature
Book history
The Inklings and friends
Children's literature
The study of English literature is, at its best, an enlightening experience. When we read great works of literature, we discover more about ourselves, our place in this world, and what it means to be human.
Teaching Philosophy
My goal as a professor of English is to encourage students to experience great works of literature in new and rewarding ways, through close reading and interdisciplinary analysis. Student interaction is paramount in my classes.
Background
I was born in Medicine Hat, Alberta, and spent most of my childhood on a cattle ranch on the outskirts of the city. As such, while my education has taken me on a journey across Canada, the Prairies have always been important to me. A love of literature and story—I am an avid reader of novels from a variety of periods—led me to pursue a career teaching English literature. My family and I now call Caronport home.
Education
Ph.D. in English, University of Ottawa, 2018.
M.A. in Interdisciplinary Humanities (English Literature Stream), Trinity Western University, 2012.
B.A. in General Studies (Concentrations in English and Philosophy), Trinity Western University, 2009.

Research
Book history
Periodical publication
Aesthetic theory (especially eighteenth-century aesthetic theory)
Early modern theories of the passions/emotions
The Age of Sensibility

Publications
Entries in Reference Works

"Illusions of Sentiment, a Descriptive and Historical Novel (Anon., 1788)." The Cambridge Guide to the Eighteenth-Century Novel, 1660-1820, ed. April London, Cambridge University Press, forthcoming in 2019.

Articles in Peer-Reviewed Journals

"Samuel Johnson, Periodical Publication, and the Sentimental Reader: Virtue in Distress in The Rambler and The Idler." Lumen: Selected Proceedings from the Canadian Society for Eighteenth-Century Studies 36 (2017): 21-35.

"Teleology in Samuel Johnson's Rasselas." Renascence: Essays on Values in Literature 64.3 (2012): 221-32.