Christopher Kayler,
DMA
Assistant Professor of Music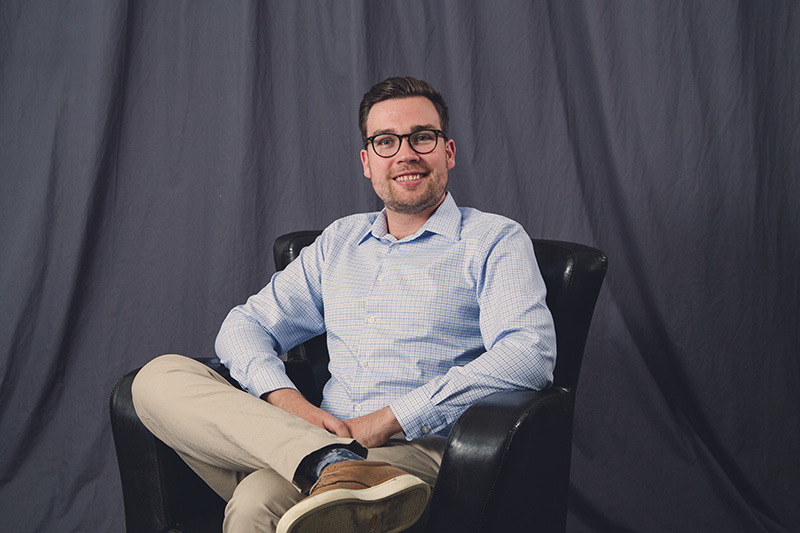 Musicians have the privilege and opportunity to steward their God-given strengths, to improve their areas of weakness, and to encounter beauty and genius in compositions written throughout history and across the globe. Ours is a rich and full life!
[javascript protected email address]
306.801.4852
Christopher Teaches:

History of Western Music
Contemporary Musicianship
Orchestra
Lyric diction (English, French, German, Italian)
Vocal Masterclass
Private lessons
Vocal coaching
Teaching Philosophy
The Bible teaches that we are made in God's image. Among other things, this means that we are endowed with some of God's characteristics, including the ability to perceive between right and wrong, good and evil, beauty and ugliness. If an artist is someone who describes the experience of life, each one has a unique story to tell of God's work in, through, and around them. As a music teacher, I have an enormous and exciting responsibility: to help others become more passionate, thoughtful, and compelling sharers of God's beauty in sound and word. I feel called to guide students in their desire to gain confidence and refinement in sharing what they have to say.
Background
Christopher Kayler completed his DMA in accompanying and chamber music at the esteemed Eastman School of Music (University of Rochester) under the tutelage of Dr. Jean Barr. An accomplished performer, he was awarded 1st prize and the Ann C. Fehn Memorial award in the 2017 Jessie Kneisel Lieder competition, which was judged by the internationally renowned pianist-scholar Graham Johnson. While at Eastman, he received an Excellence in Accompanying award, and held graduate assistantships in opera coaching, studio accompanying, and as a teacher's assistant. He has participated in numerous prestigious summer music programs, including the Vancouver International Song Institute, SongFest (Los Angeles), and the Franz Schubert Institut (Baden bei Wien, Austria). His academic awards include Eastman's Jerald C. Graue Fellowship for excellence in musicology, and the University of Manitoba's Gold Medal for the highest graduating average in music. His interests include reading, cooking, and exercise, each of which he enjoys with his wife, Heather, as they live in Caron, SK.
Education
DMA, Accompanying and Chamber Music, Eastman School of Music, 2017
M.Mus, Collaborative Piano, University of Manitoba, 2011
B.Mus, Solo Piano, University of Manitoba, 2008
ARCT, Piano Performance, Royal Conservatory of Music, 2005

Publications
Baritone Rising: The Development of Low Male Voices in 19th-Century Italian Opera

Accompanying in the 19th Century: Examining the Recorded Evidence

Schubert as He Heard It?: Towards a Performance Practice of Lieder in the Style of Johann Michael Vogl (lecture-recital)