Daniel Stulac,
PhD
Assistant Professor of the Old Testament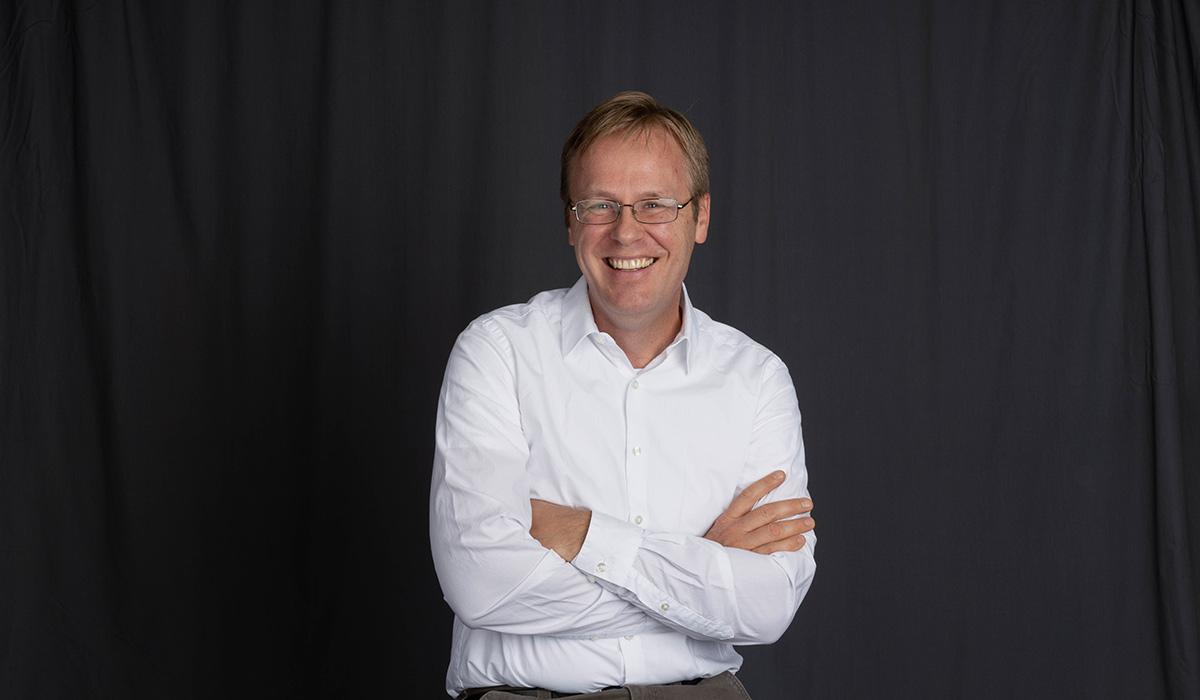 "And beginning with Moses and all the Prophets, he explained to them what was said in all the Scriptures concerning himself." – Luke 24:27
[javascript protected email address]
306.801.4815
Daniel Teaches:

Old Testament

Hebrew Language
Teaching Philosophy
I believe that the purpose of a Christian liberal arts education is to foster in students a coherent, Christian perspective of life and truth and to mark out concrete pathways through which students might embody Christian faith. To this end, I regard both my scholarship and teaching to be a pastoral vocation in step with the mission of the global Church. I hope to educate young minds to think carefully and critically about biblical content so that the Bible might be permitted to refresh Christian theology and practice wherever Christ's body may be found. Many young Christians enrolling at Briercrest bring with them a deep affection for the Bible. That affection is likely to go hand-in-hand, however, with serious intellectual questions about the Bible and (somewhat justified) suspicion toward biblical scholarship at large. I believe that my particular gift to Christian education in general lies in an ability to guide such students through the intellectual questions they cannot yet articulate (but will, at some point, be forced to face), and to do so in a way that finally encourages their faith in Christ rather than eroding it. I have often compared my own story to a house called Christianity, into which my friends and I were born. Together we confronted many of the same questions regarding the reasonableness of faith in Christ, the nature of biblical content, and the existence of God. While many of these friends left the House to look at it from the outside, so as to determine if they might move back in on their own terms (many did not), I found myself marching down the basement stairs instead, to rip apart the pipes and foundation. I wanted to learn how everything worked, to understand better the intellectual and spiritual home in which I was raised. I have not been disappointed. Like the stable door in C. S. Lewis' The Last Battle, the world on the inside is richer and more complex and far more challenging than those living in the world ever imagined. I hope to lead students on a comparable journey of intellectual and spiritual discovery, through the stable door and into a new appreciation for the grandeur of the Bible's immense, theological landscape.
Background
Daniel Stulac was born in Wichita, Kansas, and grew up in St. Louis, Missouri, where his father served as a Presbyterian pastor. He attended Dartmouth College, in Hanover, New Hampshire, graduating in 2001 with a BA focused on English and Creative Writing. For several subsequent years, he served the Dartmouth student body as a campus minister with The Navigators, and also got involved with the Dartmouth Organic Farm, where he was trained in organic vegetable farming. From 2007–2009 he launched an agriculture assistance program in Rwinkwavu, Rwanda, aiming to improve nutrition amongst the local hospital's HIV+ patients. Daniel returned to the United States to pursue his MDiv at Princeton Theological Seminary, in Princeton, New Jersey. Upon graduating in 2012, he moved south to Durham, North Carolina, where he began a doctorate in Old Testament at Duke University. As a part of his studies and research there, Daniel traveled to Israel several times to participate in a variety of archaeological digs and to study the ecological diversity of the region. His dissertation, titled "History and Hope: The Agrarian Wisdom of Isaiah 28–35" (Eisenbrauns, 2018), was published shortly after the completion of his degree in 2017. Before moving to Briercrest in 2022, he served as a Visiting Assistant Professor of Old Testament for five years at Duke Divinity School (2017–2022), teaching a variety of Hebrew language and upper-level exegesis courses, as well as publishing two additional monographs, titled "Life, Land, and Elijah in the Book of Kings" (Cambridge University Press, 2021) and "Gift of the Grotesque: A Christological Companion to the Book of Judges" (Cascade, 2022). Also in the spring of 2017, Daniel reconnected with an old friend from his undergraduate and campus ministry days at Dartmouth. He and Danielle were married in 2018, and now have two delightful daughters, Abigail (age 4) and Susannah (age 3). When not wrangling the kids or hard at work in the office and classroom, you will probably find Daniel outside in the garden or at the nearest wildlife refuge—hiking, camping, canoeing, birding, and generally enjoying the wonders of God's good earth.
Education
PhD Old Testament, Duke University, (2017)
MA Religion, Duke University, (2015)
MDiv, Princeton Theological Seminary, (2012)
BA, Dartmouth College, (2001)

Research
Rhetorical and literary criticism of the Old Testament, theological interpretation of Scripture, agrarian hermeneutics, agroecological history and environmental archaeology of Israel.
Publications
MONOGRAPHS

Tragedy of the Commons: A Christological Companion to the Book of 1 Samuel (Eugene, OR: Cascade, forthcoming).
Gift of the Grotesque: A Christological Companion to the Book of Judges (Eugene, OR: Cascade, 2022).
Life, Land, and Elijah in the Book of Kings, SOTS (Cambridge: Cambridge University Press, 2021).
History and Hope: The Agrarian Wisdom of Isaiah 28–35, Siphrut: Literature and Theology of the Hebrew Scriptures 24 (University Park, PA: Eisenbrauns, 2018).

PEER-REVIEWED JOURNAL ARTICLES

"David, Uriah, Jesus, and Judas: An Intertestamental Pattern of Betrayal," JTI, 16.2 (2022): 223-33 [with David A. Smith as second author]
"Charting New Paths in Modern-Critical Exegesis: An Agrarian-Rhetorical Analysis of Isaiah 5," BibInt 27.3 (2019): 390-412.
"The Destroyed City as Grazing Space: Interpretive Possibilities in Isaiah 5:17, 17:2, 27:10, and 32:14," JSOT 43.4 (2019): 678-92.
"Wisdom That Delivers: Resurrection and Hope in the Book of Kings," HBTH 41.1 (2019): 25-50.
"Rethinking Suspicion: A Canonical-Agrarian Reading of Isaiah 65," JTI 9.2 (Fall 2015): 185-200.

ARTICLES IN COLLECTED VOLUMES

"Prophetic Resurrection of the Davidic King: An Intratextual and Typological Perspective on 2 Kings 25:27-30," to appear in an upcoming volume in the LHBOTS series, edited by S. Chapman, (London; New York: T&T Clark), forthcoming.
"'Go-out from Babylon/There!': A Canonical Approach to 'Departure' in Isaiah 48:20 and 52:11," in The History of Isaiah: The Making of the Book and Its Presentation of the Past, eds. T. Hibbard and J. Stromberg, FAT 1 (Tübingen: Mohr Siebeck, 2019), 503-26.

MAGAZINE ARTICLES

BOOK REVIEWS

Review of Tommy Wasserman, Greger Andersson, and David Willgren (eds.), Studies in Isaiah: History, Theology, and Reception, RBL (May 2018): 1-5.
Review of J. Blake Couey, Reading the Poetry of First Isaiah: The Most Perfect Model of the Prophetic Poetry, RBL (Feb 2017): 1-5.