Lori Peters,
MSc
Instructor - Kinesiology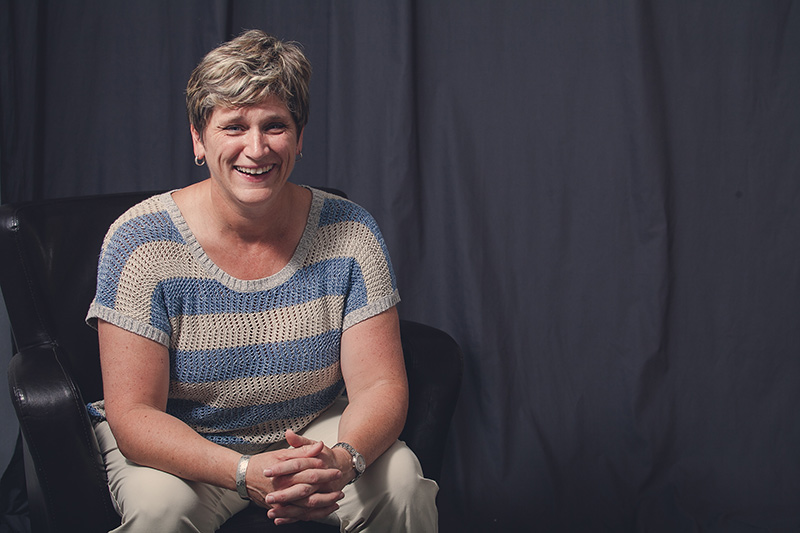 You're not fully literate until you're physically literate!
[javascript protected email address]
306.801.4825
Lori Teaches:

Foundations of Kinesiology and Sport
Physical Activity and Wellness
Motor Development
Fundamentals of Coaching
Teaching Philosophy
Teaching in the multi-faceted and growing field of kinesiology, I hope to inspire students to take what they learn to improve not only their own movement skills and physical wellness, but inspire others to do the same. May it be so in their professional, family, social and/or volunteer roles.
Background
Lori fell in love with active play and sport at a very young age, moving later to competitive basketball, softball, volleyball, tennis, track and field, soccer and field hockey. Due to a strong call to train for Christian ministry, she turned down multiple basketball scholarships to attend Briercrest College in 1981. She was named a CCAA All-Canadian her first two years but was forced to "retire" early with overuse knee injuries, beginning her pursuit of coaching and officiating roles at the youth, high school, club and collegiate levels. Returning to Briercrest from 1987-99, she served in many roles, including administrative assistant to Paul Magnus, Clipper women's basketball coach, league commissioner, and the 1989 Canada Summer Games women's basketball assistant coach for Team Saskatchewan. Lori taught at Trinity Western University from 2003-2008 in the Human Kinetics Department while running the Valley Basketball Academy with husband, Stan, before returning to Briercrest as a faculty member in 2008. Lori and Stan have three grown daughters, Jill (married to Gradyn Childerhose), Chelsea and Megan. Her interests include involvement at church, playing flute in the college orchestra, activities at their cabin on Buffalo Pound Lake, gardening, her dog, and investing. Lori hopes to pass on her passion for sport and faith to her students.
Education
MSc Physical Education Teacher Education (PETE), West Virginia University, 2008
BA Biblical and General Studies, Briercrest Bible College, 1998

Research
Integration of faith and kinesiology
Youth coaching
Physical activity across the lifespan
Workplace wellness
Publications
Jacobs, W., Jacobs, K., Dietz, R., Peters, L., (2015). Assessment in faith integration for higher education institutions. Christian Society for Kinesiology and Leisure Studies international conference, Calvin College, Grand Rapids, Michigan, June 10, 2015
Coelho, S., Li, C., Long, S., Peters, L., Towner, B. (2006). Interaction-Transaction: A Model of Physical Developmental Change. West Virginia University, Morgantown, WV, July 15, 2006