Sandra Catterick,
PgDip, BS
Practicum Supervisor - Applied Linguistics: TESOL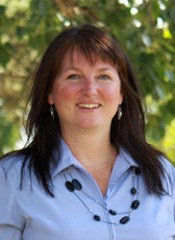 [javascript protected email address]
306.801.4064
Sandra Teaches:

TESOL Practicum
Background
Sandra started her post-secondary education at Christ for the Nations Institute in Dallas, Texas, where she obtained a two-year diploma in practical theology. She then continued her studies at Roberts Wesleyan University and graduated with a BSc in Elementary Education. Upon graduation, she wondered whether a lifelong career teaching in Canadian elementary schools was what God had for her. Even as a young child, Sandra realized that God was calling her to serve in China. Sandra answered that call in 1991, and with her husband David, whom she met in China, she has been involved in language teaching ever since.

Sandra's teaching career has taken her to Australia, Canada, China, England, and Scotland. She has a passion for ministry training and wants to see young people released to serve God as English language teachers.

Sandra started to teach the TESOL program's practicum courses in the 2008-2009 academic year. She also currently works as a supply teacher in the Prairie South School Division.

Outside the classroom, Sandra likes to spend time with her family and friends. She likes to travel and hopes to see more of North America now that she is back in her home country.
Education
Diploma in Advanced Study in TESOL - University of Manchester, 2002
BSc Elementary Education - Roberts Wesleyan University, 1991