Growing on the Summer Stage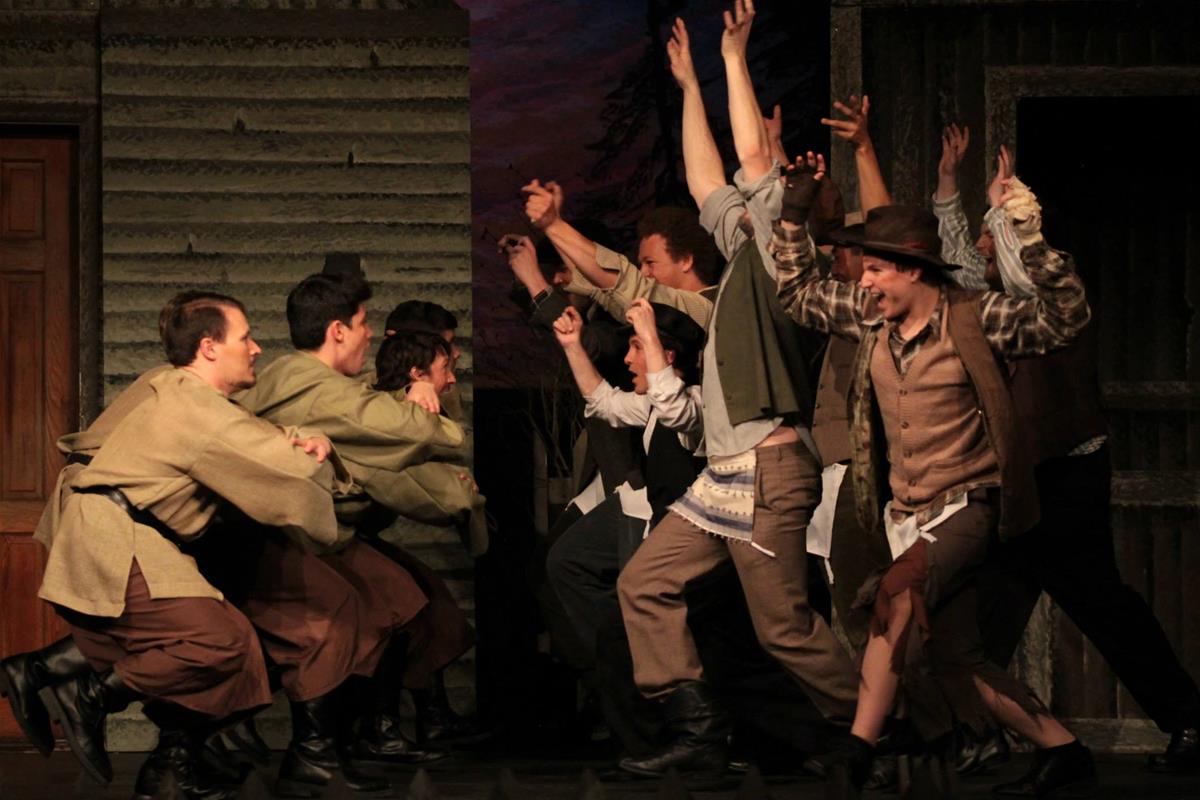 For the past three years, the Performing and Worship Arts department of Briercrest has showcased students, faculty, and community members by performing two productions in Summer Stage. This year Ron de Jager, the Artistic Director and Briercrest professor of music and voice, leads a cast of thirty volunteers in performing Fiddler on the Roof and Gilbert & Sullivan's Patience throughout May and June.
"It's always a great experience to help our students grow," reflects de Jager. "We are working with veterans, high schoolers, and voice teachers all in one cast. Being in these musicals gives them the opportunity to work together which naturally brings our less experienced singers up to a higher level. It's wonderful to watch."
In fact, this year boasts the largest contingent of Caronport High School students in Summer Stage history. "In high school we never did any shows like these ones," remarks Lucinda Fawcett, a third-year psychology student in the College and first time Summer Stage player. "If I had had an experience like this when I was in high school I would have been so excited. It's great that we have so many CHS students involved."
Patrons from Caronport, Moose Jaw, Regina, and Swift Current make up most of the audience for each performance, although a few guests from Ontario and British Columbia attend as well. Performed in the intimate setting of the Landing on Centre Street in Caronport, Summer Stage showcases one of the many ways for Briercrest and Caronport High School students and faculty to get involved in serving the community. It is clear Summer Stage is a win-win for actor and audience alike.
Written By: Heather Terris
For more information on Summer Stage performances call 1-888-462-2202.