Up close and candid with Susan Wendel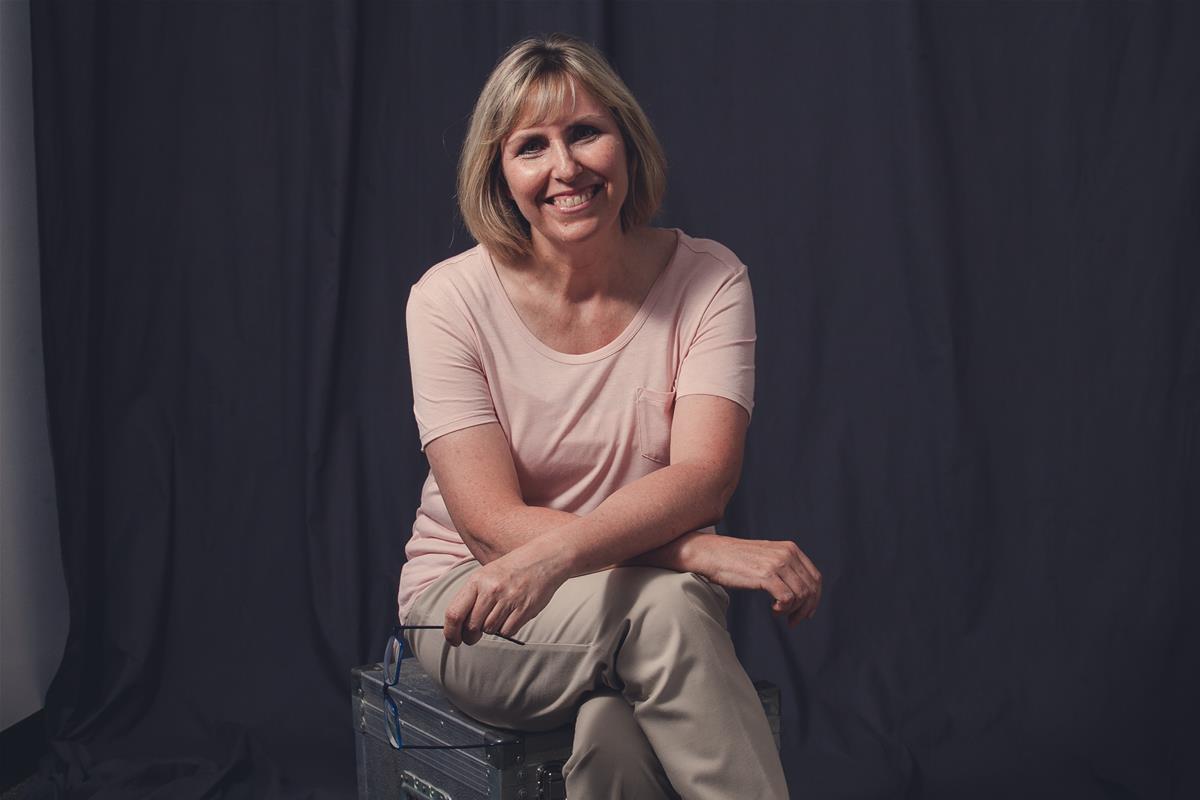 Thanks to the Women Biblical Scholars' blog for allowing us to re-share their interview with Dr. Wendel.
How did you decide to become a biblical scholar? Share your autobiographical journey.
With the aim of becoming better equipped to serve the Church, my husband and I left our established careers to attend seminary. When we entered seminary, I assumed that my husband would become a pastor and I would work alongside him as a pastor's wife. After only a short time of studying, however, my husband began to note how I thrived in a setting where the Bible was studied at the academic level. As I continued to study, and as my husband continued to encourage me, my love for the discipline grew. For the first time in my life, I felt as if I could use my intellectual abilities to serve the Church effectively. After seminary, I entered a doctoral program and now teach New Testament at the same seminary where I first learned to study the biblical text.
Tell us about your work (past and current). What are you most excited about right now? What do you hope your work will contribute?
My publications thus far have circled around the question of how interpretation of the Jewish scriptures shaped the identity of early Christ-believers. My work in this area includes a monograph entitled, Scriptural Interpretation and Community Self-Definition in Luke-Acts and the Writings of Justin Martyr (NovTSup 139; Leiden: Brill, 2011). More recently, I co-edited the volume Torah Ethics and Early Christian Identity (Grand Rapids: Eerdmans, 2016). Besides composing other articles on this topic, I am currently working on a chapter for a volume in a series for Bloomsbury/T&T Clark on the reception of Paul in early Christianity. In one way or another, all of these research projects shed light on how the Jewish scriptures helped to frame the worldview, practices, and identity of early Christ-believers.
Although I will continue to work in a similar area of research, I also hope to broaden my writing program over the next few years. At present, for example, I am working on a book that develops a biblical theology of vocation. This project arises out of my passion to see people more fully grounded in a biblical understanding of what it looks like to respond to the call of God. While the project charts a new direction for my research, it still revolves around the question of how the scriptures provide a framework for articulating the identity and practices of Christ-believers.
Who has most influenced you as a scholar? Tells us a bit about it.
Several people have influenced me over the years, but my dissertation supervisor, Stephen Westerholm, has played a particularly important role in my development. Steve always encouraged me to pursue my own research interests and empowered me to find my own voice as a scholar. His quiet encouragement in these areas, as well as his relentless commitment to academic rigor, contributed significantly to my growth as a scholar. Eileen Schuller, a scholar of early Judaism at McMaster University, also had a vital role in my academic training and formation. Her commitment to excellence alongside her humility and concern for others continues to serve as an important example for me.
What are the most pressing issues or concerns you have related to the broader field of biblical studies?
I am especially concerned that there are so few publications which integrate faith and serious study of the Bible. While I am not opposed to studies that have a purely academic focus—indeed, most of my work falls into this category—many churches could benefit from books that address faith concerns with a more intellectually rigorous approach. Even as the church needs to be challenged to think more carefully about the scriptures, so academics need to find ways to make their work more accessible to those outside of their academic circles.
Why study the scriptures/biblical text?
For as long as I can remember, the scriptures have had a profound impact upon the way I see and interact with the world. In short, no other collection of texts has transformed my life and practices like the scriptures have. This is not surprising since the biblical authors themselves assumed that their message communicated the "Word of God" to His people. To receive these ancient texts in a manner that respects their intended purpose thus involves embracing the way God can and does speak through them. Because the biblical texts have such an influential role in the life of God's people, I want to study them for myself and to help others learn to study them.
What do you like to do for fun?
As a mother of four energetic children, I developed a deep appreciation for watching athletic activities. When my children began to play varsity sports, my enthusiasm for sports grew. Although I expect that I will continue to enjoy these activities, now that my children are finished university, I will probably return to a more quiet life of reading novels and going on camping trips with my husband.