Kings defeat Clippers in tight game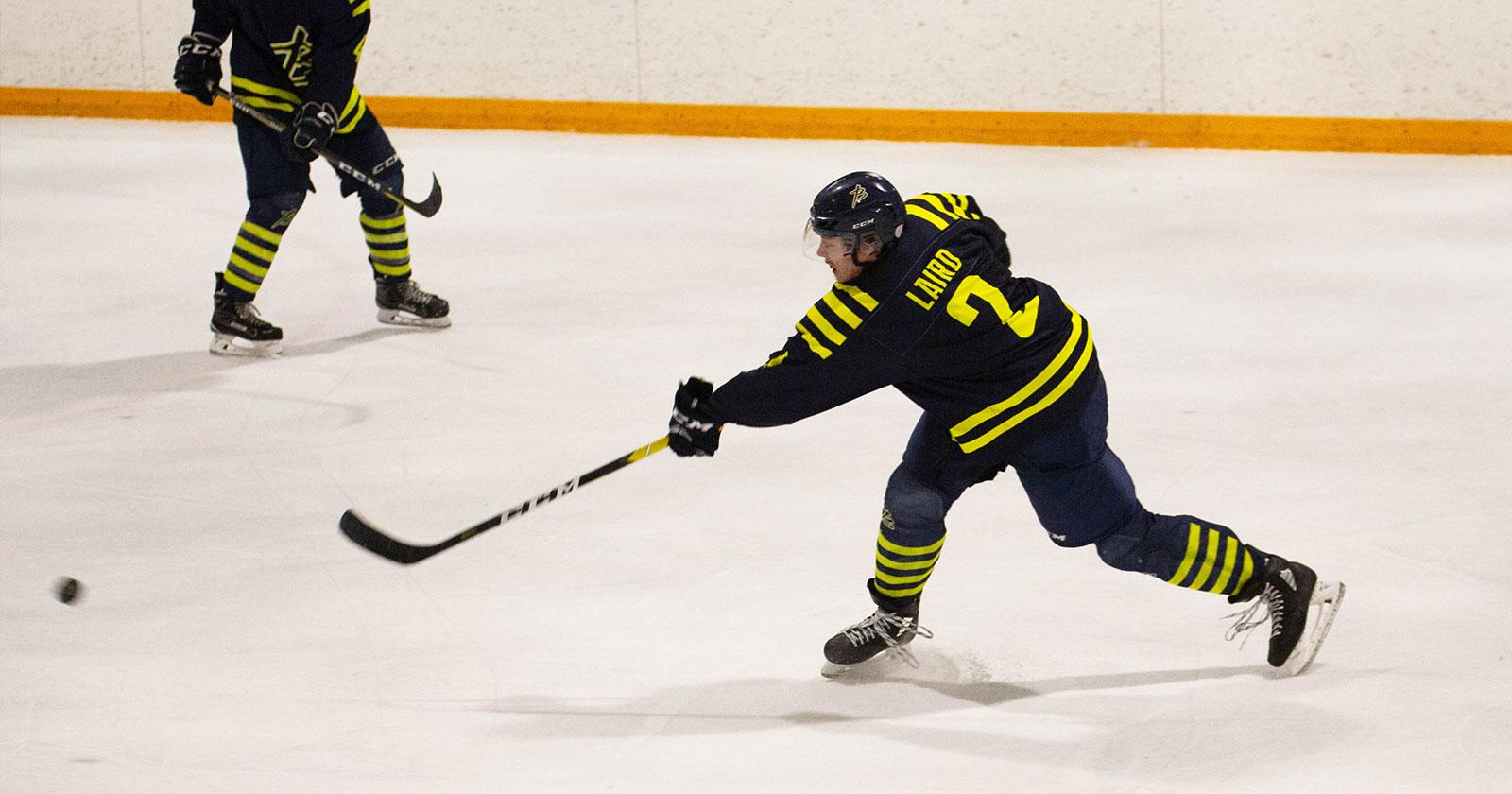 The Clippers and the Kings played the rematch from Friday night's game in the regular season. Red Deer took the game late and snagged the win 3-4.
Starting the first period was good passing and a fast-paced game from both sides. Midway into the period #15 Dawson Atamanchuk scored for the Clippers to put them on the board early. The period continued to stay tight and ended with Briercrest leading 1-0.
Kicking off the second period, Red Deer was relentless and rocketed piles of shots at Briercrest and plays on the Clippers defenses. Midway into the period the Clippers picked some spark up from a goal from #5 Halen Cordoni. Afterwards, the Kings continued to fight for some goals but #40 Dan Dekoning, making 35 saves by the end of the period was also relentless and would not let anything go in his net. The score entering the third period was 2-0 for the Clippers.
Starting the last period of play the Clippers looked to hold the lead they had, but the Kings finally tore down the walls of Dekoning. The goal was scored by #76 Matthieu Lapointe. The Kings continued to battle and put another one in the net, goal from #71 Riley Smith, tying up the score at 2-2. Halfway into the period both teams started putting up some goals, starting with the Kings, then the Clippers answered back with their goal. However, the Kings put another up to make it 3-4, ending the game with a Kings victory.
Player of the game was #13 Ben Feere in his last game as a Clipper, congratulations to Ben on his career with the Clippers! Reflecting on his time as a Clipper, Feere expressed "I am really privileged to be a part of the organization; this team has given a lot to me in the last five years as well as the school. I am really in love with the team and the culture, and that just kept bringing me back, I definitely hope to be part of the program in the future and support the team in any way I can. "
After the game the Clippers had a ceremony commemorating graduates #19 Josiah Friesen (coming back for his MA) and #13 Ben Feere finishing his five seasons.