Men fall to Lethbridge
Posted: November 18, 2019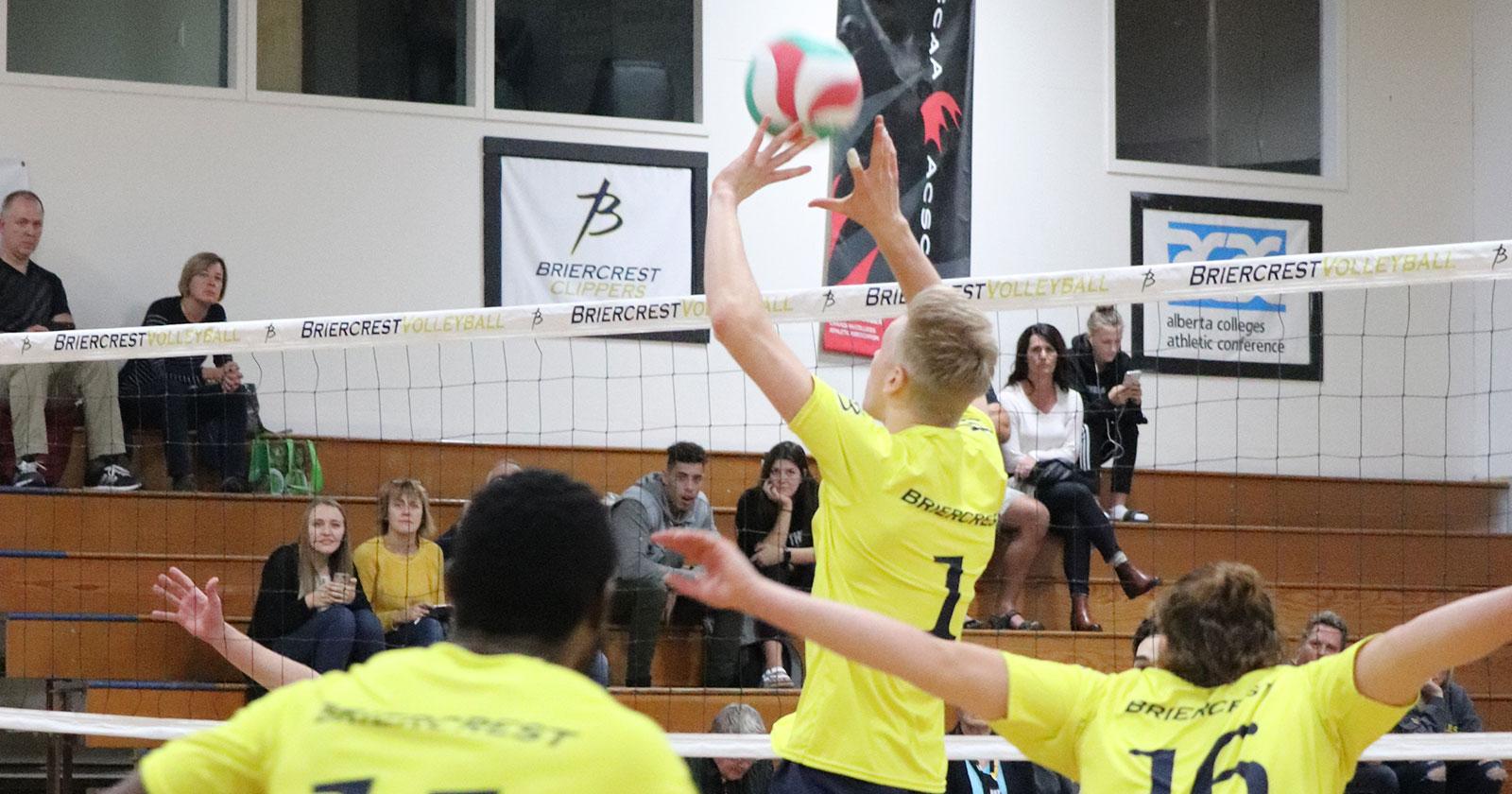 The Men's volleyball team took on the Lethbridge Kodiaks in the game Saturday evening, the outcome of the game was a Kodiaks win in four sets.
Starting the first set was a tough battle between the two teams. Halfway into the set Kodiaks were up 12-15. Lethbridge continued to push ahead and eventually took the set with a 18-25 finish.
In the second set, Briercrest tried to make a comeback but couldn't quite get there. The Kodiaks stole the second set 19-25 gaining lots of momentum.
In what would be a turnaround set for Briercrest, the Clippers came out and picked up energy. And they achieved this in the set, pulling ahead of the Kodiaks midway in making it 15-12. Briercrest carried this lead finishing the set 25-20 in a huge team effort.
In the fourth set Briercrest came in leading 16-13 midway through. It was back and forth action all the way coming down to who would make more errors. The score was tied 19-24 for the Kodiaks but Briercrest brought the game back tying the score 25-25 in a huge team effort by the Clippers. But Lethbridge broke Briercrest's momentum and finished up the set 28-30 in a thriller of a game. The final scores were 18-25 / 19-25 / 25-20 and 28-30.
Player of the game for the Clippers was #1 Jeremy Martens with 22 assists and 4 digs. And for the Kodiaks #4 Zach Wikenheiser was player of the game with 36 assists, 2 aces and 9 digs.
"The first two sets were a bit slow, but then a couple substitutes brought the energy back. And then we took the third. The fourth set was neck and neck so it really could have gone either way." – #1 Jeremy Martens
Watch the Men's team play against SAIT November 22.