A Message from the President to All Briercrest Students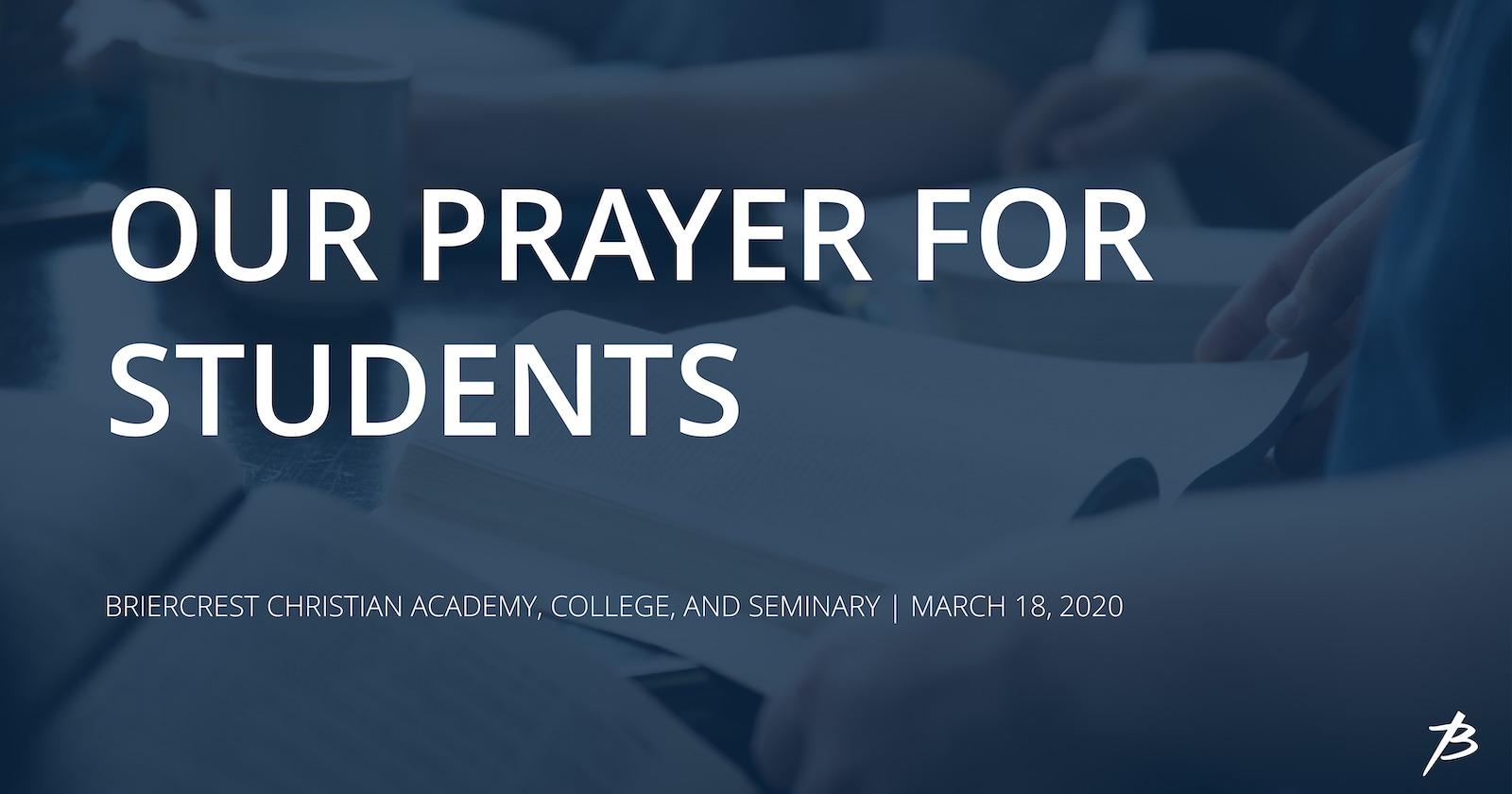 Briercrest Students,
The COVID-19 pandemic is having a global impact. It has impacted Briercrest, and yes, it has now impacted you. Please know how much it has grieved us to suspend our on-campus education and programs at this time. And, we are all disappointed at having to postpone our college and seminary graduation until the fall. BCA's graduation is still undecided at this time.
You have all been in the middle of an intense time in your schooling, and life has thrown us all a curve ball. You have had to say "good bye" quickly and without proper notice. Again, we feel badly, and yet, we believe we have made the right and necessary decision.
First, we want you to know that we love you and already miss you. And we are going to do the best we can to help you finish your program of studies—whether you are in the academy, college, or seminary. While all your teachers are working on a plan to help you complete all your course work and will be pursuing you, please be assured that we are here for you. Call us. Email us. Please reach out to us if you need help. Stay engaged! Don't let this time of transition cause you to stumble or lose momentum.
Second, know we are praying for you. Really.
Third, if you were anticipating graduating in the Spring I want to encourage you. Although the final weeks were cut short, we want to in invite you back this fall for a graduation weekend celebration. We don't have a date yet, but we are already dreaming of ways to make this a meaningful and memorable weekend. Once we have a date, we will let you know so you can plan.
Until then, press on. Stay close to the Lord. Stay in the Word. Work hard on your course work. And be an example of faith and stability in a time when so many people are anxious and afraid.
Allow me to leave you with an encouraging passage: "Our soul waits for the Lord; he is our help and our shield. For our heart is glad in him, because we trust in his holy name. Let your steadfast love, O Lord, be upon us, even as we hope in you" (Psalm 33:20-22 ESV).
Partnering together,
Michael