Athlete Profile: Hope Jordens
Posted: February 17, 2021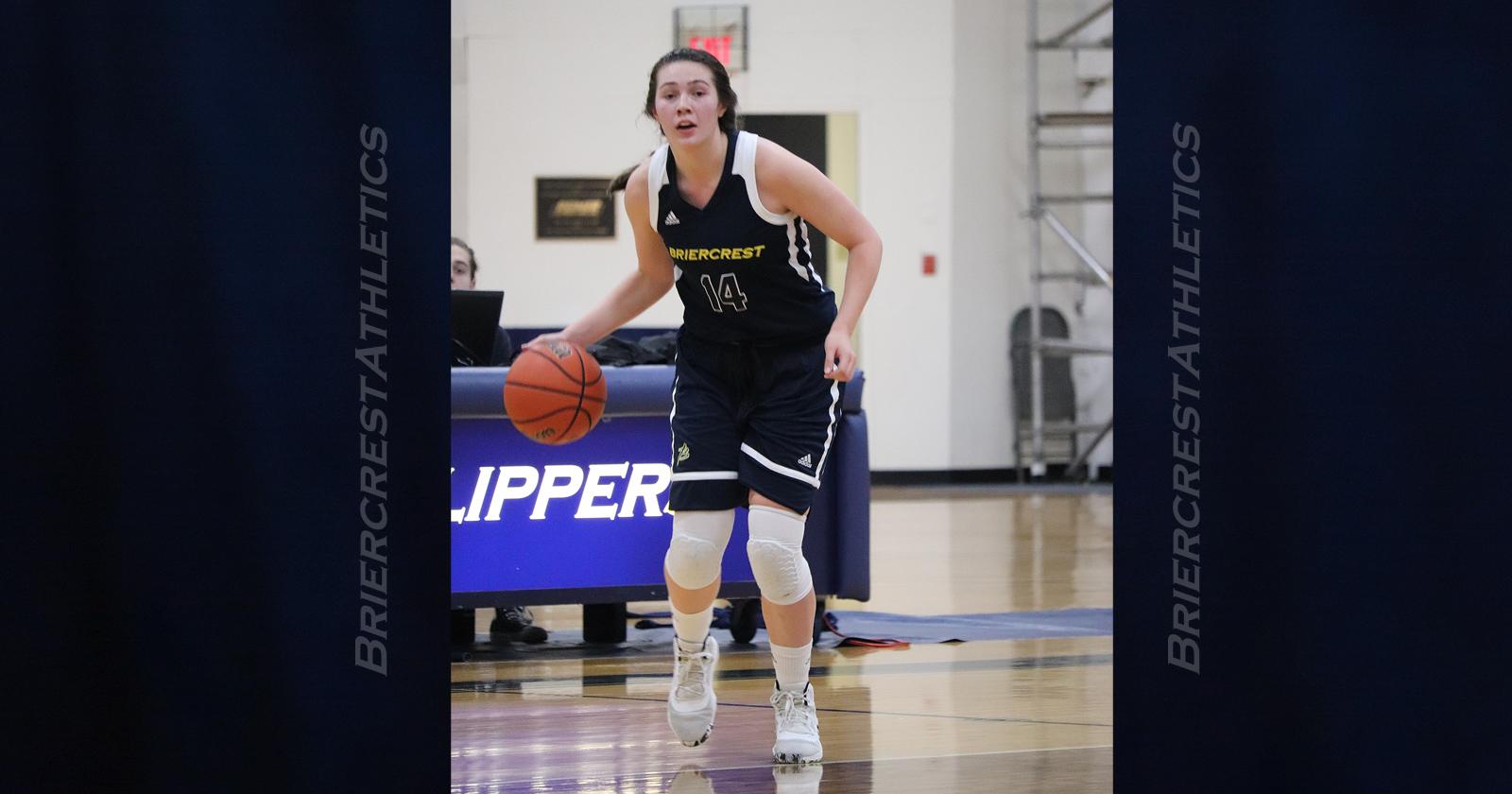 In a season of instability and unknowns for Briercrest Women's basketball (and Canadian college sports as a whole), a veteran presence makes all the difference in the world. With only 5 returners from last year's squad, new Head Coach Anthony Skepple inherited a roster that is young and inexperienced in the ACAC. Coach Skepple has relied and will continue to rely on veterans like Hope Jordens to set the foundation for the program he hopes to build in the future.
Hope Jordens is a leader; there is no question about it. She is the person the rookies and younger players look to as an example of what it takes to succeed in the ACAC. This isn't because she has otherworldly scoring ability or blinding quickness. It comes down to her ability to impact the game through pure hustle and sheer force-of-will. Her stats from last season don't jump off the page at you; her best statistic is an impressive 10 rebounds per game which was good for 4th in the ACAC. It is not the box score that shows how important Hope is to the team; it is her leadership, her intensity, and how much her teammates look up to her that make her so invaluable.
When asked to describe Hope in one word, nearly all of Hope's teammates simply said "Chief." When pressed for more information, it is clear that that one word actually represents Hope pretty well. She consistently puts her teammates and the team ahead of herself, shunning the attention that would usually come with being the veteran. In that way, her off-court demeanor is almost exactly like her attitude on the court; her goal is not to stand out, but to carefully bring along the next generation of Clipper basketball players. That is not to say that she isn't intense and somewhat demanding. Hope can be extremely fiery on the floor, telling her teammates what to do and how to do it. Some would view that as a negative but Hope's teammates and anyone who knows basketball see that she is able to do that because of the trust she has built with those around her.
Coach Skepple also recognizes the immense importance Hope plays in setting the tone
for his young team, especially in a season where players have to hold themselves accountable to work out and get better without the structure of normal practices. In this extended time off from games, Hope is the perfect example of still putting the work in during the off-season. After all, Hope has not had a true off-season since she spends her spring training for and playing football in the WWCFL. Her experience playing football clearly translates to the hardwood as she is almost always the most physical player on the court. This toughness is something that the rookies and younger players can learn from Hope as it can only serve them well as the Clippers hope to regain their position as one of the top teams in the ACAC.
Hope's situation is unique for the Clippers as, even though she still has years of eligibility remaining, she will be leaving Briercrest after this season to pursue her education degree. This makes it even more impressive that she has remained committed to her team; it would be easy for her to bow out of the optional practices and workouts as she has no season to look forward to next year. But Hope recognizes the influence she has over her teammates and that, while she may not be around to experience it, she is helping to set the stage for the team's success down the road. Even though her playing career at Briercrest came to a sudden and unexpected end last year, her impact on the women's basketball team did not stop there. She stuck around to help Coach Skepple usher in a new era for the program; an era that will hopefully be defined by toughness, passion, and hard work, attributes that can be traced back to Hope's tenure at Briercrest College.