Grad in CCAA's Female Apprenticeship Coach Program
Posted: February 18, 2021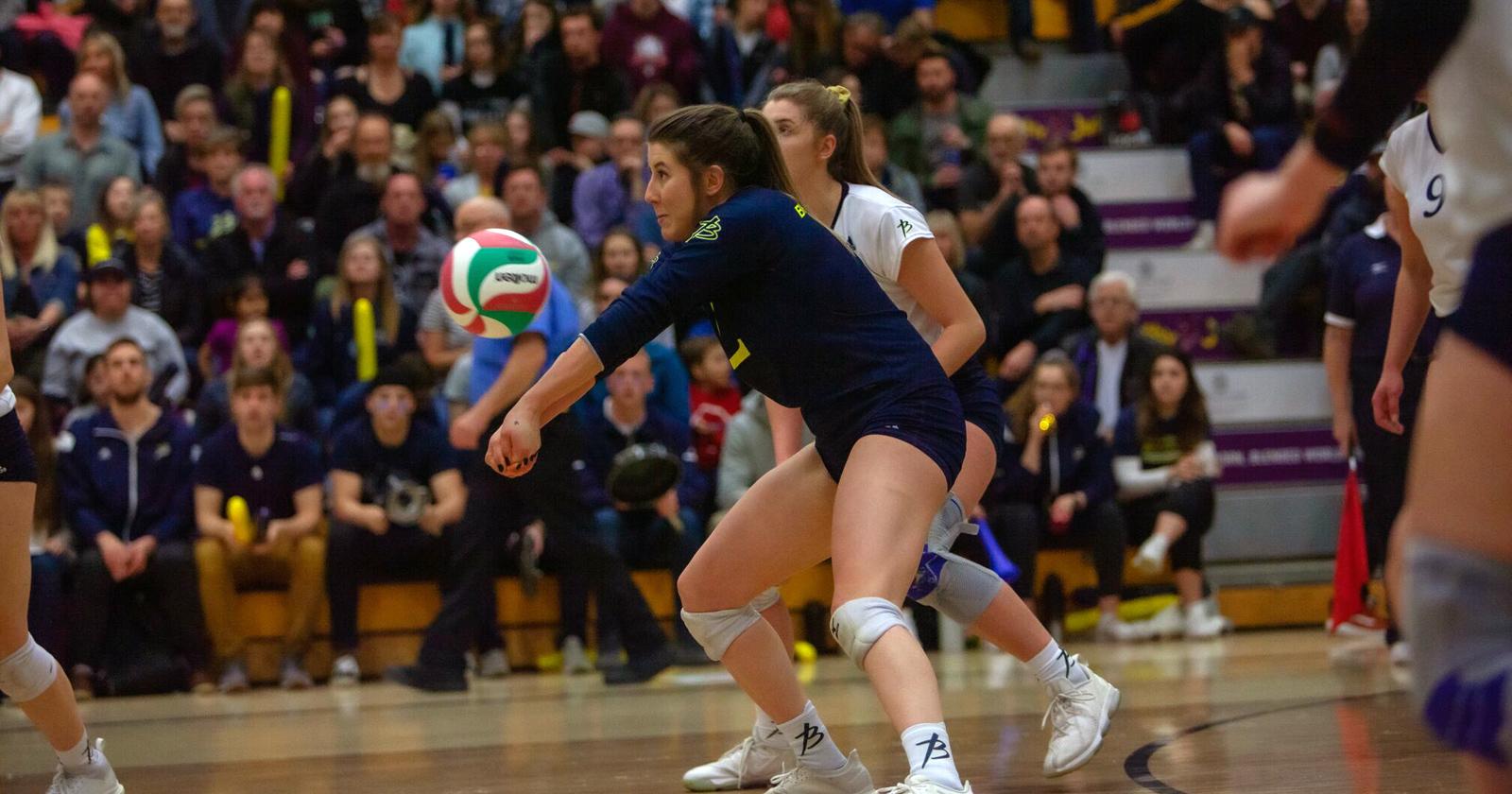 The Canadian Collegiate Athletic Association (CCAA) is proud to announce its 2020-21 participants in the annual Female Apprentice Coach Program (FACP) for the sport of Volleyball:
Briercrest Clippers, ACAC
Apprentice: Kirsty Kindrachuk
Mentor: Nolan Weinmaster
Kirsty Kindrachuk spent five seasons as the starting libero for the powerhouse Briercrest Clippers in the Alberta Colleges Athletic Conference (ACAC).
Now, the former co-captain of the Women's Volleyball team is being mentored as an apprentice in the CCAA's FACP by her former head coach Nolan Weinmaster.
"Throughout her time as a player in our program, Kirsty has shown she has a high volleyball IQ and understands the college game at a very high level," said Weinmaster. "I know she has the desire to continue to pass on her knowledge of the game to our current players, and more importantly, the passion to use the sport of volleyball to develop female leaders of character for the future."
Kindrachuk was a model student-athlete at Briercrest, earning CCAA Academic All-Canadian honours. On the court, she led the Clippers to three appearances at CCAA Championships. At the 2019 CCAA Women's Volleyball National Championship, hosted by Niagara College in Welland, ON, she was named a tournament All-Star.
"Kirsty is highly respected by players in our program, not only because of her volleyball ability but because of her care and concern for each player," said Weinmaster, who was name the CCAA Women's Volleyball Coach of the Year in 2017.
Kindrachuk has already begun building a solid coaching resume. She's coached an ISU club team, worked at three week-long Briercrest Volleyball Summer Camps and helped lead weekend clinics at various schools. Also, as part of her degree, she took the Fundamentals of Coaching class at Briercrest and completed the NCCP Competition-Introduction multi-sport modules.
"Throughout her five years here, Kirsty has modeled exactly what we want our student­athletes to achieve," Stan Peters, Director of Athletics at Briercrest College & Seminary. "She has been a model student in the classroom, while contributing greatly to the success of her team on the floor."
Kindrachuk graduated from Briercrest with a Bachelor of Arts in Psychology and a Minor in Kinesiology and she is pursuing a Masters in Physiotherapy. She has also served on the leadership team for three years at Briercrest and was the co-captain in her final season with the Clippers.
"Working alongside amazing leaders and captains along the way has pushed me to grow and become a better leader myself – specifically through the desire to learn and grow and falling in love with the process," said Kindrachuk.
Weinmaster, a six-time ACAC Coach of the Year, has had successful previous experiences with mentoring apprentice coaches through the FACP. He previously worked with Tabitha Garey (2008-09), Ashley Streuber (2012-13) and Carlee Quiring (2013-14).
He is also a fully certified NCCP Advanced Development Coach and Performance Coach, as well as a NCCP Coach Developer - Learning Facilitator for NCCP Competition ­ Introduction modules.
"Nolan has distinguished himself as an excellent teacher, recruiter, technical and tactical coach," said Peters. "More importantly, he has shown to be a tremendous leader of people who strives to intentionally use the vehicle of competitive volleyball to grow leaders of character."
With all 2020-21 CCAA Championships cancelled, this season is obviously like none other in CCAA history. This year however, coach education and training – which is key to the CCAA's FACP – is being further supplemented via the FACP Leadership Development Program. This Leadership Program is developed by former CCAA student-athlete and current CCAA Head Coach and Doctoral student Danielle Cyr, who has been facilitating the mentorship process.
And throughout the fall, the Clippers were fortunate to have their facilities open and ran practices for the majority of the fall semester. Kindrachuk worked specifically with the libero, passer and defender groups.
In addition to participating in the online Leadership Development Program, she has also recently taken the NCCP/Volleyball Canada "Foundations of Volleyball" online course as well as the NCCP Volleyball Development Coach Clinic.
Source: https://ccaa.ca/general/2020-21/releases/2021_facp_kindrachuk