Garner Takes on Head Coach Role at Columbia Bible College
Posted: February 18, 2021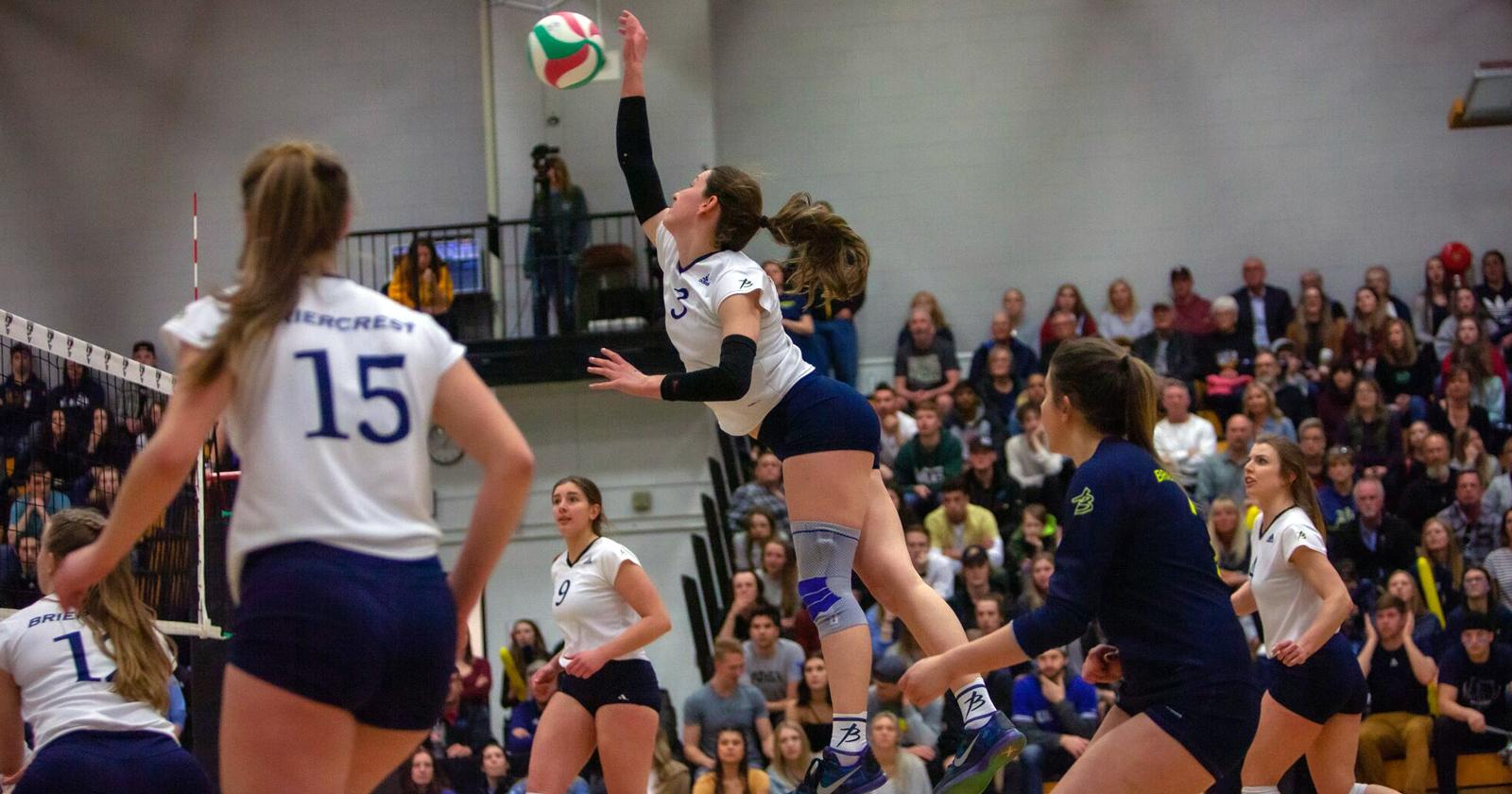 The Canadian Collegiate Athletic Association (CCAA) is proud to announce its 2020-21 participants in the annual Female Apprentice Coach Program (FACP) for the sport of Volleyball:
CBC Bearcats, PACWEST
Apprentice: Rebecca Garner
Mentor: Ryan Adams
Rebecca Garner is quite familiar with the CCAA, having participated at the last two CCAA Women's Volleyball National Championships.
Now, the former student-athlete will participate in the CCAA's FACP – uniquely as a head coach with the Columbia Bible College (CBC) Bearcats of the Pacific Western Athletic Association (PACWEST). Garner is being mentored by Ryan Adams.
"Having been a female athlete in the CCAA, I have come to value the role of women in sports and the leadership that women can have within the sporting community as a whole," said Garner, who suited up for the Bearcats for one season before capping off her collegiate career with the Briercrest Clippers of the Alberta Colleges Athletic Conference (ACAC).
Garner received the prestigious Chuck Gullickson Exemplary Leadership Award at the 2019 and 2020 CCAA Championships as a member of the Clippers. She graduated with a Bachelor of Arts – Humanities from Briercrest College & Seminary.
Throughout her post-secondary career, Garner also built an impressive coaching resume.
She worked with 'Athletes in Action' for five summers and was the director of 'Action Beach Club' for three summers. Garner has also helped out at the Volleyball BC Baden Cup the past two summers as a Court coach for the U16 tryouts and the Beach coach for the U14 athletes. She previously worked as a head coach for a U18 girls' team (Phoenix, 2020), a junior boys' team (Surrey Christian, 2016) and was the head practice coach for two junior girls' teams (Caronport High School, 2017 and 2018).
"Throughout all of these leadership and coaching opportunities, I have grown so much as a leader and coach, but I have also grown a deep love of coaching," said Garner.
She is excited to have moved into this next chapter of competitive excellence within the CCAA.
"Being a coach who comes into this position directly out of playing in the CCAA, I have been able to relate to the girls, build a fresh perspective within the team, and drive them to be their best," said Garner. "With my playing experience fresh in my mind, I am able to reflect on the different ways that coaches and leaders have shaped my playing abilities, mental abilities and leadership abilities."
Adams currently works for Volleyball Canada's Regional Excellence Program and serves as the 'Athletes in Action' Volleyball Director. He is also currently helping out with the National A Team as a volunteer coach and the National B Team as an Associate Coach.
Garner and Adams had previously connected through 'Athletes in Action'.
"Rebecca is learning from Ryan in this mentoring relationship and we are blessed to have someone with Ryan's technical expertise and years of experience at the post-secondary level to be working with Rebecca," said Mike Teeter, Director of Athletics & Recreation at Columbia Bible College.
For his part, Adams recognizes that Garner is striving to use her coaching to impact the lives of the student-athletes she will be leading beyond just the volleyball court.
"If anyone I know is deserving of the opportunity to be supported more as she begins her coaching career, it's Becky," said Adams. "She has already impacted hundreds of kids through her coaching during the summer and I know her impact at CBC will be long-lasting."
With all 2020-21 CCAA Championships cancelled, this season is obviously like none other in CCAA history. This year however, coach education and training – which is key to the CCAA's FACP – is being further supplemented via the FACP Leadership Development Program. This Leadership Program is developed by former CCAA student-athlete and current CCAA Head Coach and Doctoral student Danielle Cyr, who has been facilitating the mentorship process.
During the fall semester, Garner organized and developed training and practice plans for the Bearcats. She has also proven to be quite gifted on the recruiting front, having already recruited several student-athletes for next fall by leveraging her connections and networks in the volleyball community.
Source: https://www.ccaa.ca/general/2020-21/releases/2021_facp_garner