Athlete Profile: Elicia Wiebe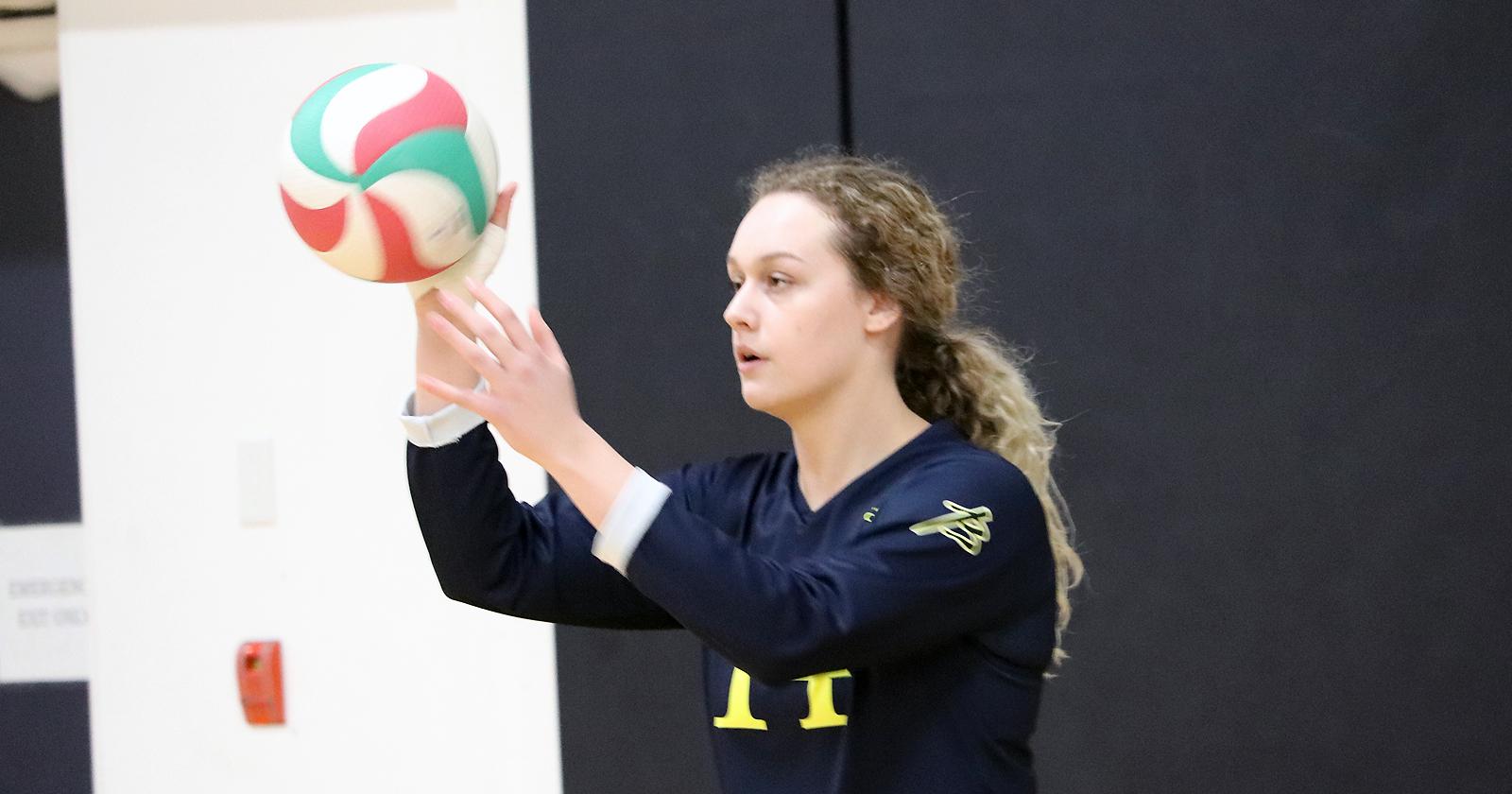 Dominant. That is the most accurate word to describe Briercrest Women's Volleyball over the past few years. 7 straight 15-win seasons, 4 straight 20-win seasons. 2 ACAC championships and 2 silver medals in the past 5 years. 3 appearances at CCAA Nationals. Coach Nolan Weinmaster has done an incredible job in shaping the program into a powerhouse in the ACAC and in Canada, but he would be the first to shift the focus away from himself. Instead, Nolan acknowledges that every single player who has been a part of the Clippers' since he took the job has helped forge the team into what it is today.
There are certain players that stand out from the rest in terms of their impact; sometimes that impact has come from their incredible on-court accomplishments and other times, as is the case with Elicia Wiebe, the impact comes from their ability to adapt to any situation and find ways to contribute no matter the circumstances. Last year, the Women's volleyball team was heading into a season in which they would undoubtedly be competing for an ACAC Championship and Elicia was expected to be an integral part of that run. She proved to be an integral piece of their championship win– Coach Weinmaster said that they "would not have been an ACAC Championship team without her important contributions"– but not in the way she might have expected. In the regular season home opener, Elicia broke her ankle in a freak accident, an injury that would sideline her for the whole season. But just because she was on the sideline, it didn't mean that she had any less impact when it came to games. Even when setbacks continually reared their ugly heads, Elicia remained steadfastly positive, living out a servant attitude in supporting her teammates.
The hardships did not end after Elicia was able to fully recover from her injury; the hits kept on coming, this time in the form of the whole 2020-21 season being cancelled due to COVID-19. It is unfortunate because it seemed as if Elicia was heading towards a fairy tale-like ending. Finally ready to play again after a devastating injury, hoping to lead her team to back-to-back championships. COVID had other ideas. Thankfully, the story did not end there though. Even amidst the disappointment of not being able to capitalize on her final year of eligibility, Elicia jumped right back into her role as a key veteran and an important part of the Clippers' leadership team. In fact, Elicia was probably better prepared than anyone else for dealing with a season that never happened; taking on a role of leading by example that fit like a glove, she served as the standard for the culture that has been established here with the Women's Volleyball program.
For six years, Elicia has been an essential part of this program. Coach Weinmaster made it clear that it has been an absolute pleasure and privilege to work alongside Elicia in her time here; there is no doubt that the countless teammates that she has had would say the exact same thing. Unfortunate for the Clippers', but good news for whoever Elicia chooses to work with, she will not be returning next year; instead, after completing her Leadership Certification through Briercrest Seminary, she will be moving on. Thankfully, even amidst a season where gathering is limited, the Women's Volleyball team was able to give Elicia the send-off she deserves. As with every 5-year athlete at Briercrest College, Elicia Wiebe received her jersey and with it came the assurance that she would always be a valuable member of the Briercrest Athletics' family.