Finding Compassion through Sports (Alumni Feature)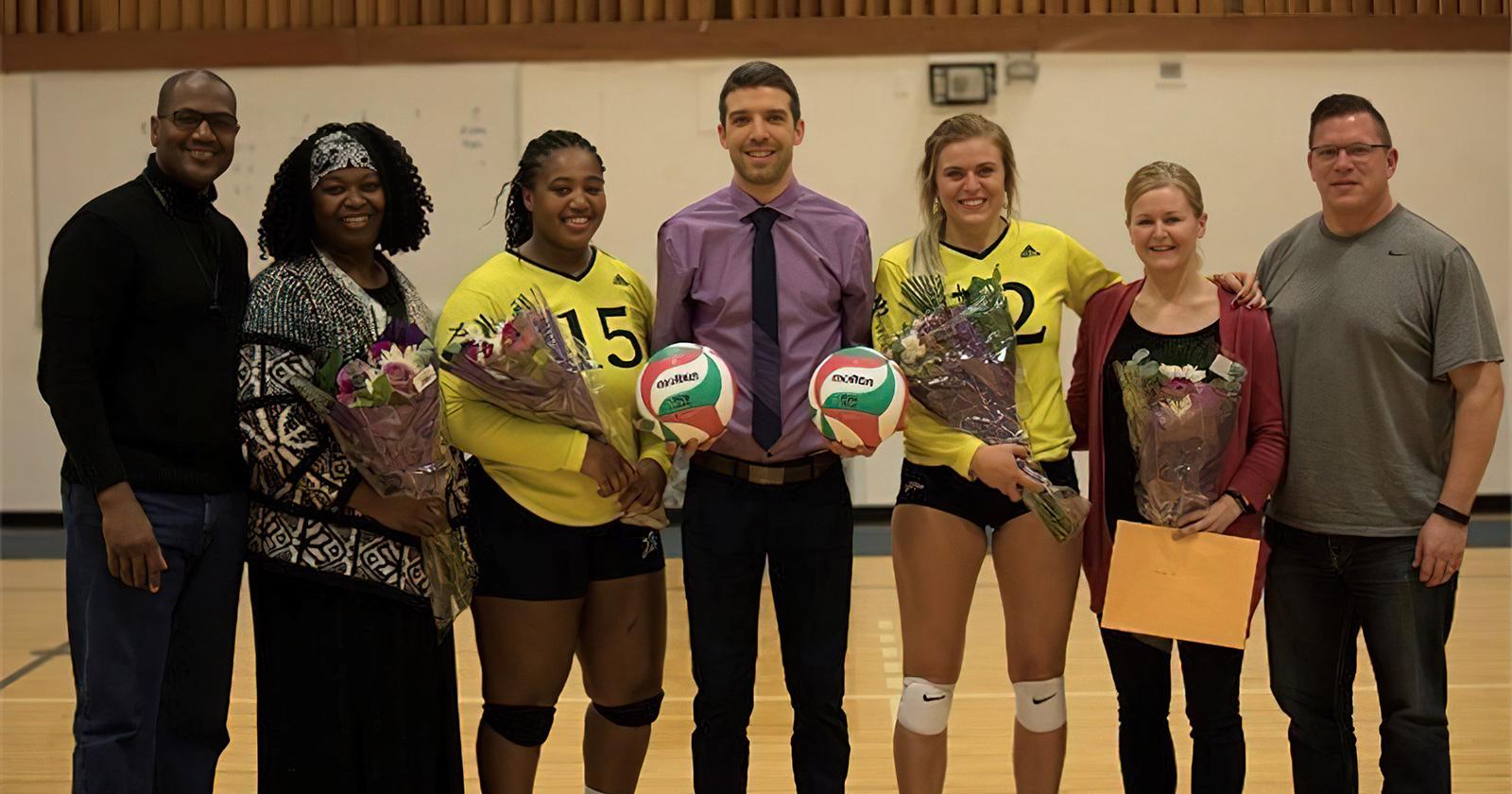 Playing on the Women's Varsity Volleyball team from 2014-2018, Janae also got involved in coaching volleyball camps in the summer. 
Her Bible classes, especially the Gospels were memorably influential: 
"Growing up as a pastor's child, I was always taught about the Bible, read the Bible, and knew stories about the Bible here and there. Coming to a Bible College, and living away from home was a huge test of my faith. BLST 103 Gospels was a foundation for me as I began to truly take on my faith as my own rather than relying on my parents to encourage me all the time and remind me of God's Scriptures."
Experiences with friends, teammates, and opposing teams helped to embody and integrate what she was learning in class.
"A formative experience during my time at Briercrest would be when the volleyball team had the opportunity to unite in prayer with the Medicine Hat Women's volleyball team after competing against one another. It was a great reminder that we were more than athletes, we are called to be light to this world and we had that great opportunity to shine our light to those on the opposing team.
Since graduating, Janae has served her local church in Regina (Bethlehem Apostolic Church) in both music and childrens' ministry. Their mission is "to produce growth and develop spiritual gifts through biblical teaching, while responding with compassion and love to the needs of our community" and Janae credits Briercrest College with helping her become more able to contribute to that community and mission. 
"Briercrest showed me that acts of kindness are ways that we can show love. There is more to me than a being an athlete, a singer, or a pastor's child. I am a child of God, and I am called to be set apart and not hidden. By putting forth that extra effort to ask someone 'how can I pray for you,' 'are you okay?' 'do you need anything?' I am shining God's light and being the difference that God has called us to be."
Janae is still very involved in the women's volleyball alumni group and helping coach at summer volleyball camps. She's remained in touch with professors and continues to pray for the ministry on campus. 
This year, Janae is beginning a new role with a private practice to work as a Speech-Language Pathologist. She would appreciate prayer that the transition will go smoothly and that God would assist her in her work.
Janae is one of the Alumni of Briercrest doing her part to Engage the World.